Lunes a viernes de 09:00 a 15:30  — Fines de semana y festivos de 11:00 a 20:00
Monday to Friday from 11:00 to 14:30 and 16:00 to 19:00 — Weekends and holidays from 11:00 to 19:00
At the Castillo de Almodóvar the little ones will experience an unforgettable adventure
Merlon, the court jester, together with the rest of the inhabitants who live in the castle: minstrels, prisoners, magicians, knights, jesters and kings will make you live a magnificent adventure in which you will be part of the history of the castle. The ladies and gentlemen of the Court will be your hosts and will show you all the rooms, tell you all the stories and battles that took place here many years ago and guide you through every corner of the fortress.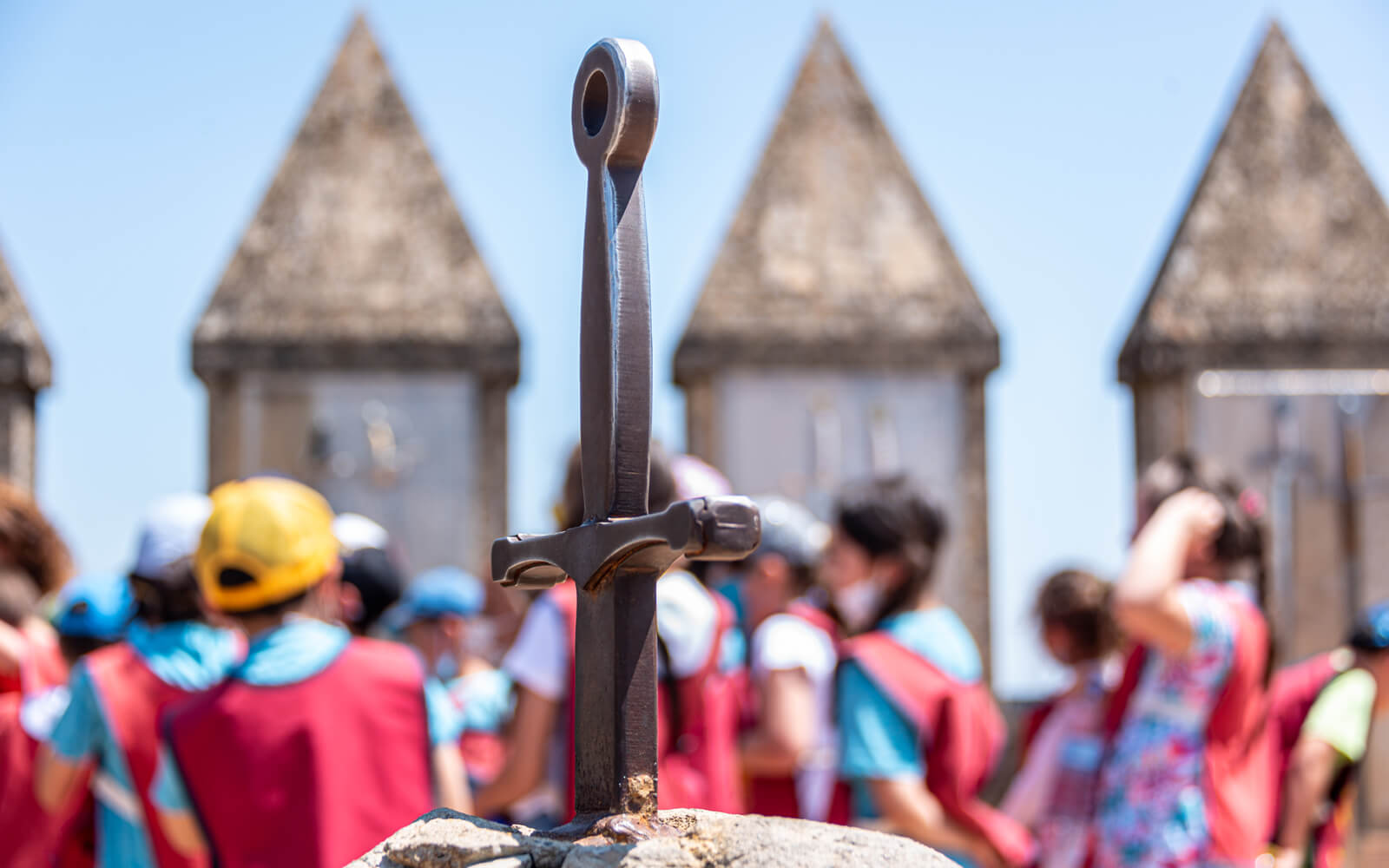 The dramatized tour is, without a doubt, the star of the show when it comes to our visitor attractions. Aimed particularly at primary and junior schools, the tours allow pupils to learn through interacting with history. The ladies of the Court and the different characters who inhabit the Castle, as well as His Majesty King Peter I enable its youngest visitors to gain an understanding of the ways of life and customs specific to the Middle Ages and experience an unforgettable adventure. This tour has been thought out and developed to enhance learning and knowledge acquired at school, and thus we tailor the tour to the system or project worked on by students in class. Tours are conducted throughout term time, from Monday to Friday.
Why not round off your class's visit with lunch or a picnic? We also have vending machines for snacks and sweets as well as a souvenir gift shop.